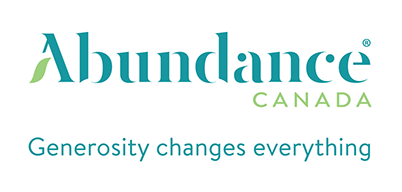 GoodSeed International is pleased to introduce and recommend Abundance Canada to our donors and supporters. You can be confident that Abundance Canada will serve you professionally and with integrity to ensure all your philanthropic goals and legacy plans are met.
Abundance Canada's highly skilled gift planning consultants will help you review your assets and provide the right gifting option that's tailored specifically for your needs and will work to your best advantage. Whether your donation is simple or more complex, such as a gift in a will or a gift of publicly traded securities, their strategic approach creates a tailored plan that enables you to amplify your charitable giving now and in the future, allowing you to make an even greater impact.
They can facilitate all your charitable needs, making the process easy and effective, and provide an official receipt for tax purposes. They can also send your gift anonymously, if desired. All consultations are free and confidential, with no obligations. There are no commissions, no hidden fees and no products to sell.
Gifting Solutions include:
Learn more at abundance.ca or call 1.877.717.0708 to speak with a Gift Planning Consultant.
Abundance Canada is a Christian faith-based public foundation registered with the Canada Revenue Agency. Since 1974, they have helped individuals be smart with their generosity to charity, during their lifetime and through their estate.
For more information, please visit abundance.ca